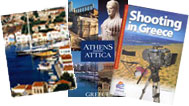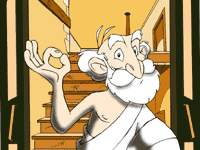 KASTRO KYLLINI GRECOTEL OLYMPIA RIVIERA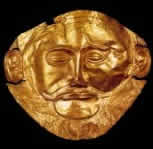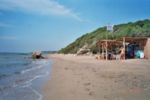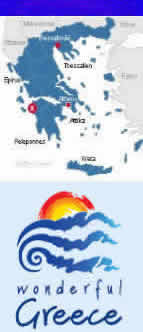 Gallery

GRECOTEL OLYMPIA RIVIERA

A TOUCH OF CLASS

Cool marine-blue accents and fabrics reflect the colours of the sea and the sky, primary elements at the thalassotherapy centre. Marble bathrooms add a luxurious touch, perfectly complementing the sliding closet doors styled like French shutters.

Junior bungalow suites, with forest and sea views, can be converted from separate apartments to a maisonette – perfect for couples sharing or family members who want to spend their holidays together without sacrificing their privacy.


All guestrooms feature:

* balcony or terrace
* telephone
* Sat-TV
* music channel
* air-conditioning/heating
* refrigerator
* safety deposit box (free of charge)



DOUBLE ROOM
MAIN BUILDING 30m2
Spacious rooms with double bed. Some of them have a sofa bed. Cool marine-blue accents and fabrics reflect the colours of the sea and the sky. Marble bathrooms add a luxurious touch.

BUNGALOW
GARDEN ROOMS 30m2
Airy garden rooms with king-sized bed. Located on the ground and 1st floors. Cool marine- blue accents and fabrics reflect the colours of the sea and the sky. Marble bathrooms add a luxurious touch.

FAMILY ROOMS
38m2 TO 40m2
The bedroom has a double bed while a separated lounge area offers 2 sofa beds. Private, en-suite bathroom.

A VARIETY OF RESORT FACILITIES FOR ALL THE FAMILY

Olympia Riviera's Thalasso Centre has a gym with Star-Trac cardio-fitness exercise equipment, but for a good sports workout, nothing beats the Hercules Sports Centre.
Nestled among thick pines behind, the sports centre offers a range of activities, from tennis to windsurfing. There's also a small clubhouse that serves refreshments – the perfect hangout for teens.
An aqua paradise awaits all ages with a choice of four pools: the main pool cascades to the beach, creating a waterfall effect as a backdrop to the taverna level. There are two beach pools with exotic landscape & an imaginative paddling pool.

ENTERTAINMENT
The entertainment team offers a variety of activities from morning gym, aerobics and games to evening shows and musical nights from the rich tradition of the area.
Daytime Activities
Gymnastics: morning gym, aerobics, Tai Bo etc.
Vita Activa: breathing & relaxation exercises, creative activities
Atelier Studio: T-shirt & silk painting, creative workshop
Sport: Table tennis, volleyball, water-ball, beach games, pool games
Evening Activities
Animation shows, Dancing

Grecotel Elixir Thalassotherapy Center

The Elixir Thalassotherapy Center has three wings. The central building is a rotunda, inspired by the temple Alexander the Great built at the sanctuary at Ancient Olympia nearby. A grand staircase sweeps up guests from the reception area into the spa's inner sanctum – a suite of thirty elegantly appointed private massage rooms, changing areas, showers, saunas, exercise rooms, steam rooms, and wonderful indoor and outdoor lounges where you can stretch out on loungers and sip herb teas or fresh-squeezed juices between treatments.
Spoil yourself completely with an open-air massage on the temple porch, discreetly screened by billowing curtains of transparent white voile. The tranquil flower gardens below are perfect for working through your yoga practice or some private meditation.
The spa's true showstopper is the Aqua Elixir thalasso pool. More splendid and luxurious than the grandest Roman thermae, it has fitted with wild-water corridor, cannons, bubble seats, nozzles, and shower jets for the full thalassotherapy experience.
The Elixir Thalassotherapy Center offers a full range of treatments, from affusion and kinesiotherapy to lymph drainage massages, Shiatsu, Reiki, Ratna Stone Therapy, Udara, Gamathi, Sirogriva, and aromatherapy massages either as individual treatments or as part of a full spa program or even a one intensive treatment.
But the ultimate treat is the spa's signature therapies: try the Olympia Riviera Massage or the Beauty Goddess for head-to-toe pampering.